Phoenix II – Android™ Handheld Order Entry Software
Improve service quality and venue efficiency by remotely entering customer orders directly into your POS system from the table using an Android smartphone or tablet.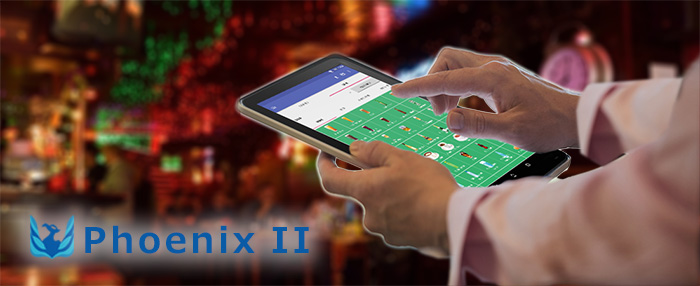 Phoenix II is the second generation of Uniwell's Android-compatible application that integrates exclusively with our HX-series POS terminals to provide remote, handheld ordering capabilities. Easy to use functionality and search facilities make Phoenix II a must-have addition to your café, restaurant or bistro.
Phoenix II Features
<new!> PLU button
Enables faster and easier operation with fewer scrolls..
<new!> Graphic on PLU button
Eye-catching graphic images for more intuitive operation..
<new!> Table map button
Allows viewing of the table status at a glance.
<new!> Category sort
Easier verification of orders.
<new!> Stored time display on each store operation
Improve venue management.
<new!> Bill number entry in Table number system
Pick up by bill number is now possible.
<new!> Entry of course item in Set menu
Never forget your customers' choice.
<new!> PLU deactivate
You can deactivate out-of- season PLUs.
Close all open group menus by "Gesture Entry"
Gesture Entry to close all open group menus allows faster task switching.
New action buttons for Store and Media added to the sales screen
Easier access than before.
Dark/Light theme
Customise your screen to fit with the atmosphere of your venue.
Flexible PLU search, switchable by number or name
Simple operation - just press and hold "PLU search" for a couple of seconds to switch.
Font size follows the setting in Android (small-medium-large-huge)
Customise to suit the operator.
"Home (default) application" function supported
Lock the device to stop other applications being opened during operation.
Automated integration of item data from the HX-POS
Once Phoenix II downloads the PLU and price data from your POS terminal, a clerk can immediately sign on and start adding customer orders. No need to program the application itself.
Security protection by license code generated by MAC address
Only a device that is registered on the POS terminal with a valid license code can integrate with the system.
Set Menu operation
When a Set menu is selected, waitstaff will be prompted to choose course items from the list and will know once the full number of items for each course has been registered (indicated by 'n/n').
Condiments, Cooking Instructions
When a PLU has a link for Condiment options or Cooking Instructions, waitstaff will automatically be prompted with a list of applicable alternatives to choose from, ensuring that the customer is presented with the appropriate choices.
Picture on PLU list
You can take a picture of PLU using the camera of the Android device and save it, which is then shown on the icon next to the item name. The picture can also be enlarged, allowing waitstaff to present a visual example to customers!
Split bill
This convenient function allows individuals in a group to check out separately.
PLU repeat
Very easy to register the same items already ordered by other customers - simply tap PLU to increment the Qty in sale window.
Clerk Open Track List
When waitstaff sign on, they will see the list of their assigned tables to choose from.
Close/Media-Close by "Gesture Entry"
Gesture Entry to Close/Media-Close operation by one action, without pressing any buttons.
Media Close
You can close a table without going to HX-series POS terminal to finalize the transaction.
Mobile Printing (Bluetooth Connection)
Connect to a mobile printer for subtotal bill printing via a Bluetooth connection. Operator can carry the mobile printer attached to his/her belt and print immediately when commanded from Phoenix II.
Flexible Printer Selection
Printer can be selected at the time of subtotal bill and media close, improving operator efficiency.
Phoenix II's Advantages VS 3rd party solutions
Exclusive integration with HX-series POS terminals
Friendly & intuitive – particularly appropriate for younger, technically familiar waitstaff
Lower initial outlay (Phoenix II + generic Android device < 3rd party proprietary handheld)
A wide variety of Android devices available to suit durability, environment and operator requirements
Easy to try – you can trial Phoenix II with your own Android smart phone or tablet
Staff can be allowed to use their own smart phone
Fast communication to the POS network via high speed Wi-Fi
Flexible network installation with industry standard Wi-Fi router and extenders available locally
Recommendation
Device
Specification
Android device

Smart phones, tablets, etc. with Android OS 2.3 (Gingerbread) or later

It is highly recommended for users to find a durable Android device (like Motorora Defy, Samsung Galaxy Xcover, etc.), or purchase a silicone cover or the like to protect an existing device from drop shock, or use a strap or chain to hold the device not to drop it to the floor.

WI-FI router

LAN (private access point) is recommended instead of WAN (public access point) because of its stability and fastness.

Consider to use a quality WI-FI router with even directional antenna which may lower security risk and higher stability for distance communication, as well as WI-FI bridge antennas.
Important Notes: Uniwell shall undertake no responsibility for any loss or damage of Android devices that users use for Phoenix II, and it is fully considered as user's responsibility to protect any data or software assets as well as hardware assets including Android devices themselves.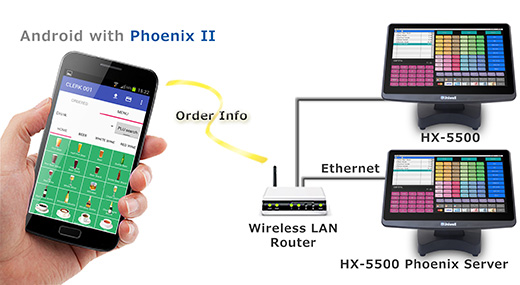 System Configuration of Phoenix Ⅱ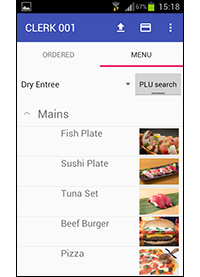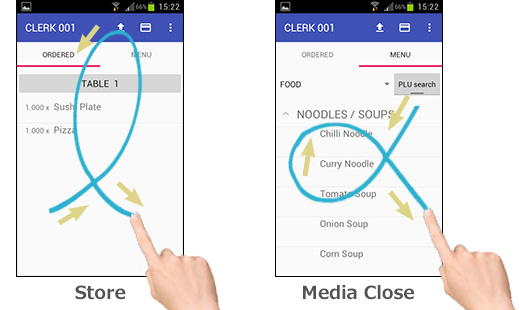 Close/Media-Close by "Gesture Entry"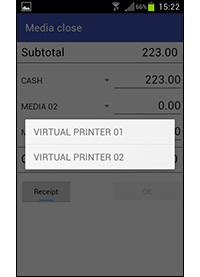 Flexible Printer Selection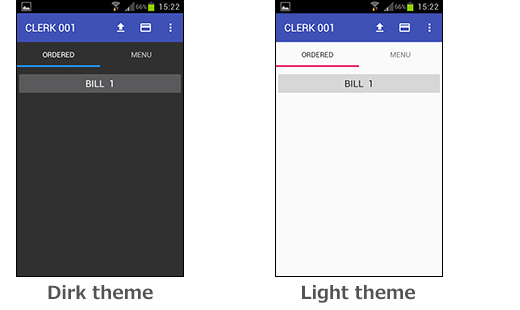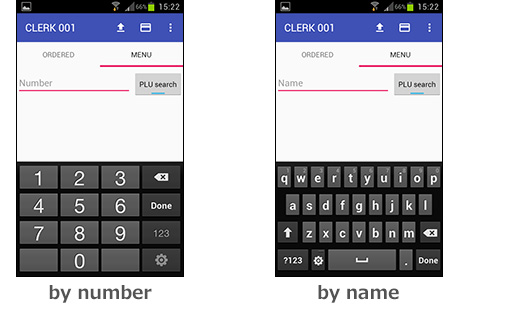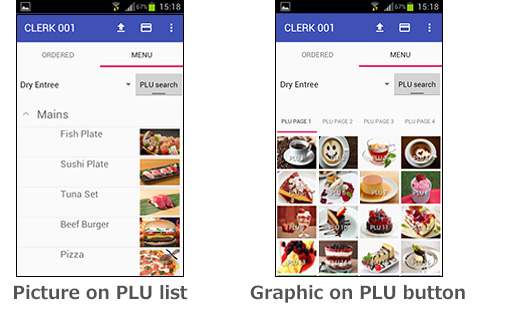 Picture on PLU list / Graphic on PLU button