ePOS central - Central back office software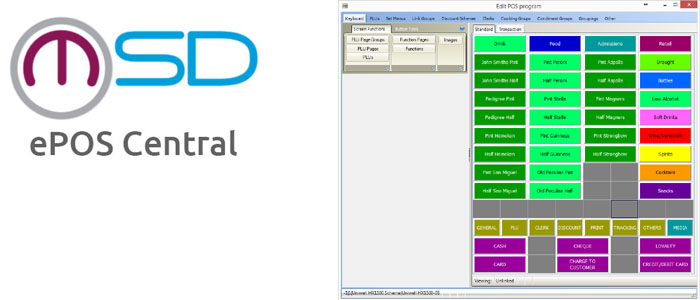 ePOS Central
Designed for multiple outlet operators, ePOS Central offers maximum control over your Uniwell EPoS terminals, providing sales, transaction and staff analysis to aid in the management of multiple outlets from a central back office.

Easy to navigate screens make product and price changes quick and simple to implement, allowing businesses to react swiftly to market demands or trends, whether it's updating menus, adding new product lines or programming new prices.

Capable of handling several hundred separate outlets POS Central puts you firmly in control over the point of service and delivers key business information to help make quick and timely decisions.

ePOS Central is a multi-site, multi-user reporting and stock management back office software solution for use with the Uniwell PoS Terminals. The software uses industry standard Microsoft SQL Server databases with support for 2008, 2012 or 2014 full and express versions.
Key features

Business Intelligence

Powerful EPOS Management
Remote Communications
Automated Report Collection
Business Intelligence
Multiple Price Bands
Daily and Weekly Business Sheets
Multi Outlet Stock Management
Optional Cloud Interface
Automated Emailing of Reports
Electronic Journal Analysis
Automatic Ordering
Model Support

Operator Analysis
Electronic Journal
Multi-Site reporting
Top Sellers
Weekly Summary
Cash Variance
Area and Concept Reporting
Sales & Profit Reports
Sales Mix
Detailed information (click here if you need further information)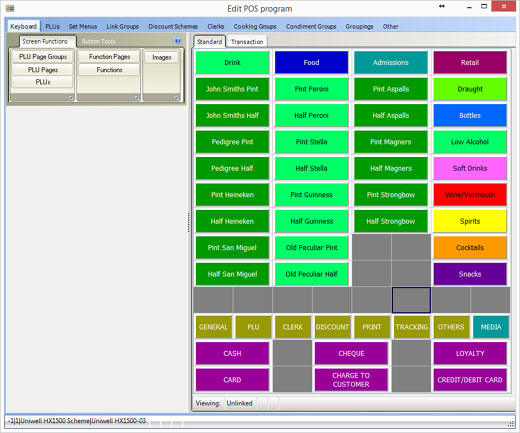 Powerful EPOS Management:
Complete control over your EPOS terminals to allow business decisions to be implemented quickly, whether it's changes to staff, menu updates, new products, price increases or systems changes.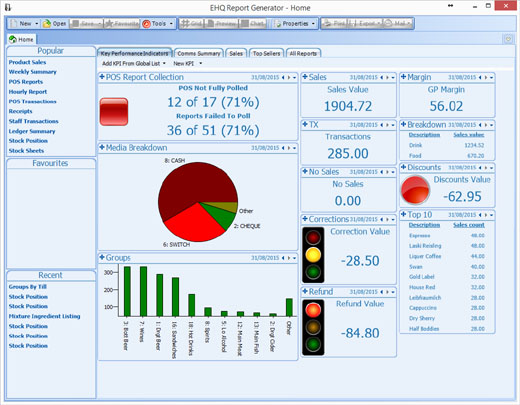 Business Intelligence:
Powerful Key Performance Indicators and a selection of detailed reports to help you deliver business performance and generate greater profits.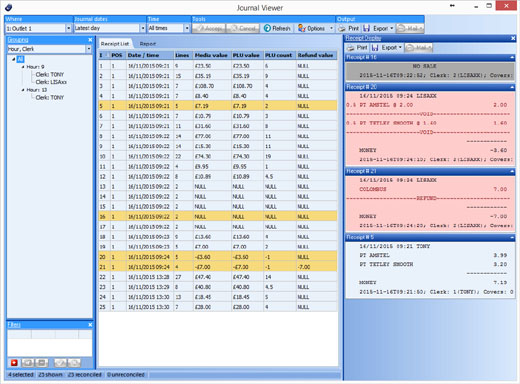 Electronic Journal:
Keep a record of your audit roll on your PC for future reference.