MicroPlus - Kitchen Video Display System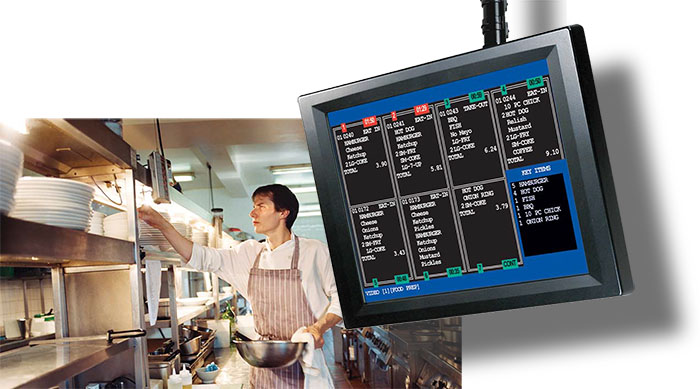 A powerful way to speed up service to your
Customers and increase employee productivity
From Microplus Inc. - A pioneer in developing standalone kitchen video systems
utiliziing state-of-the-art technology comes the Ultimate Video family of controllers.

The Ultimate Video provides your kitchen staff with easy to read, color enhanced
product orders. The system provides powerful tools to help increase customer
service and employee productivity, while helping to reduce waste.
Kitchen Video Display Features
Identical items are consolidated in each order for quick reference.
A timer for each order shows the elapsed time each order has been displayed.
Condiments and elapsed order time display in different colors for quick and easy identifi - cation.
Large orders simply overfl ow to the next order box.
After 8 orders are displayed, additional orders are stored in memory.
Previously cleared orders can be recalled.
Production statistics report allows manager to quickly monitor processing times.
Built-in, on-demand diagnostics, statistics and help functions.
In multi-video confi gurations videos may be re-routed during peak and off-peak periods.
Micro plus (click here if you need further information)