UniPortal - Cloud-based POS management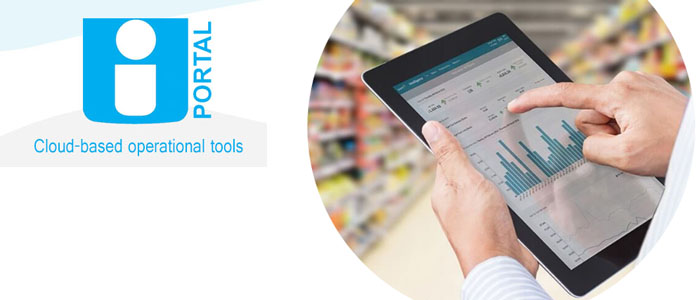 A highly flexible cloud-based solution giving you complete operational control
UniPortal provides you with a complete view of your business through an ever expanding range of tools. Easily configurable to the needs of your organisation, UniPortal will help transform your performance by unifying data, procedures and transactional insight into a holistic web based view. With over 40,000 live sites around the world, UniPortal is used by some of the world's largest hospitality organisations and retailers and it can improve your operational control in exciting new ways.
UniPortal
UniPortal provides the information you need to run your business effectively. You can react immediately to live situations and change outcomes for the better, instead of discovering issues too late and missing out on the opportunity to intervene.
Key features
Daily sales produced directly from the EPOS system
Near real-time data from multiple or single stores
Monitor sales, staff and productivity
Sales information accessible anytime, anywhere on any web-enabled device
Extract reports to Excel or PDF
Key Performance Indicators – Highlighting sales adjustments or other high risk ransactions.
Drill down – allows users to quickly access individual transactions


UniPortal Menu
UniPortal Menu makes life much easier for you and your management team by automatically updating all your tills remotely through one central operation – saving everyone time and trouble. This enables you to retain complete control of all your prices, special offers and time settings – without the risk of inconsistency across your outlets.

With updates appearing within 15 minutes across all your tills, UniPortal Menu gives you all the flexibility of Windows-based tills but with increased security and control.
Key features
Central control of pricing and offers
Automatic update of POS systems throughout the estate
Automatic application of price changes at a future date
Simultaneous editing of multiple PLUs with percentage changes
UniPortal People
UniPortal People exists to improve the effectiveness of your staffing levels. Through optimised scheduling and real-time control, you can minimise labour costs and maximise the sales potential your staff provide. With UniPortal People, you can be certain that you have the right people in the right place at the right time. Using historical data to produce detailed sales forecasts, you can plan the right skills mix to meet customer demand to keep you and your management team firmly in control.
Key features
Advanced scheduling tools using automated hourly sales forecasts
Easy sharing of shifts via email and SMS
Live monitoring of attendance including configurable alerts
Sophisticated overtime and pay calculation
Responsive screens adapt to all devices for use in and out of the office

PXtech (click here if you need further information)