DX-915
The DX-915 brings you the highest quality of ROM-based touch screen solutions that you have ever wished for.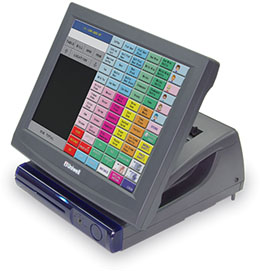 15 inch touch screen LCD display, more connectivity with variety of interfaces, and top performance of the software programs with expanded memory will perfectly fit into the current complexity of hospitality and quick service operations.

Through the spirit of customer-friendly mechanism and operation, your business management will never be more ideal and successful without the Uniwell DX-915.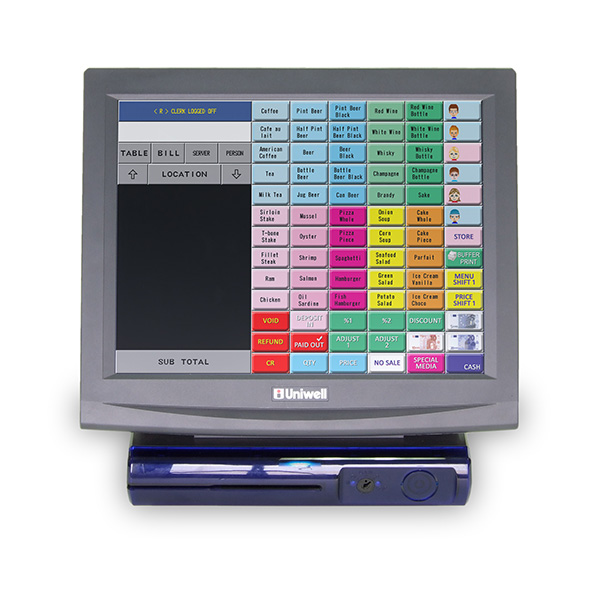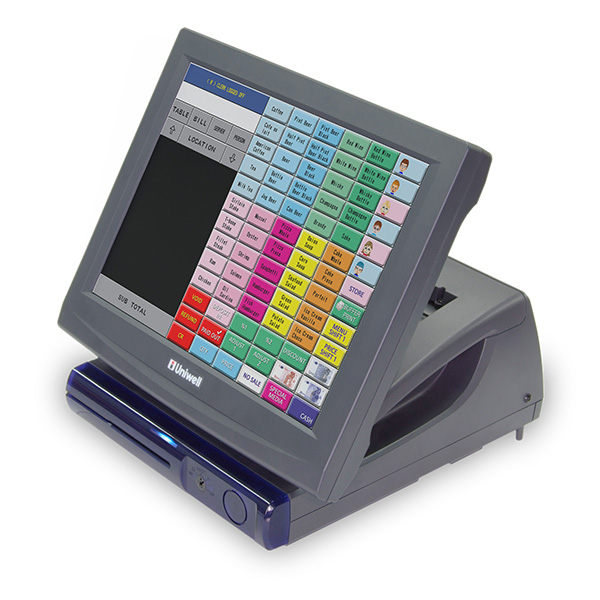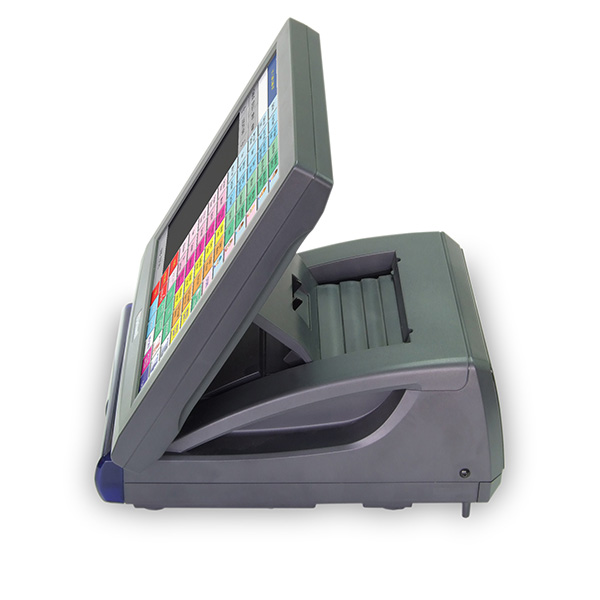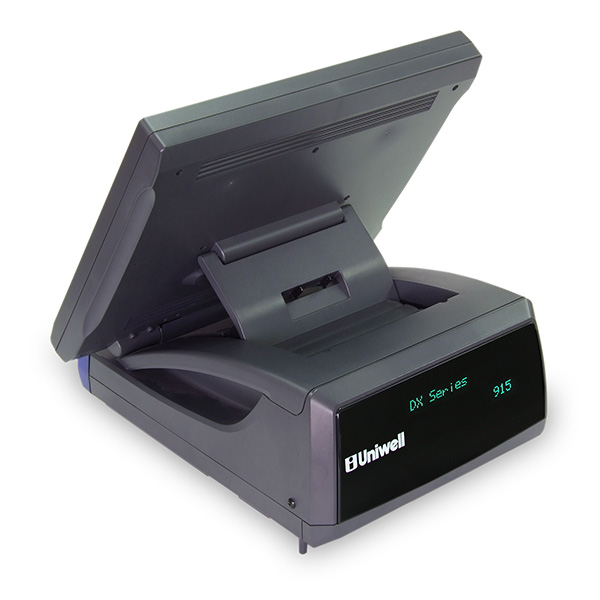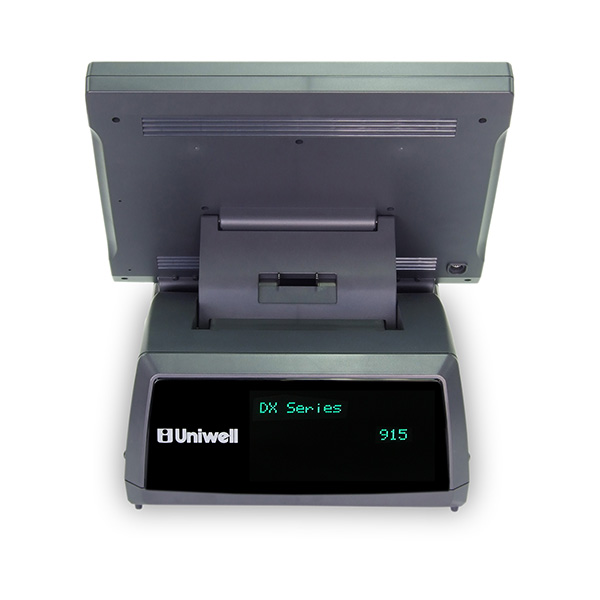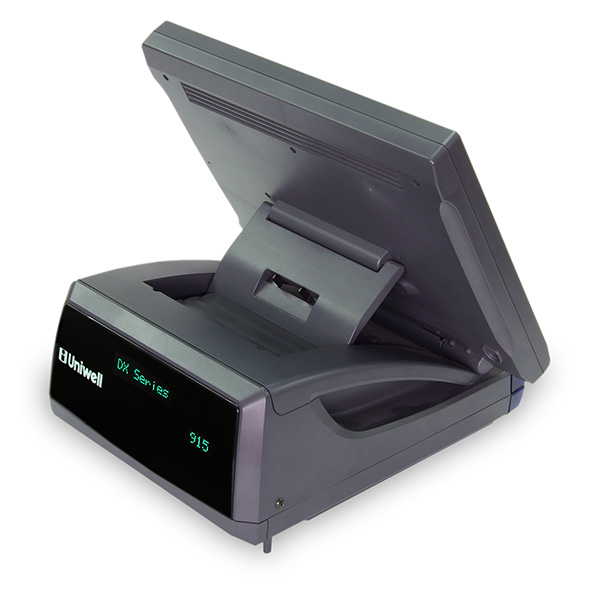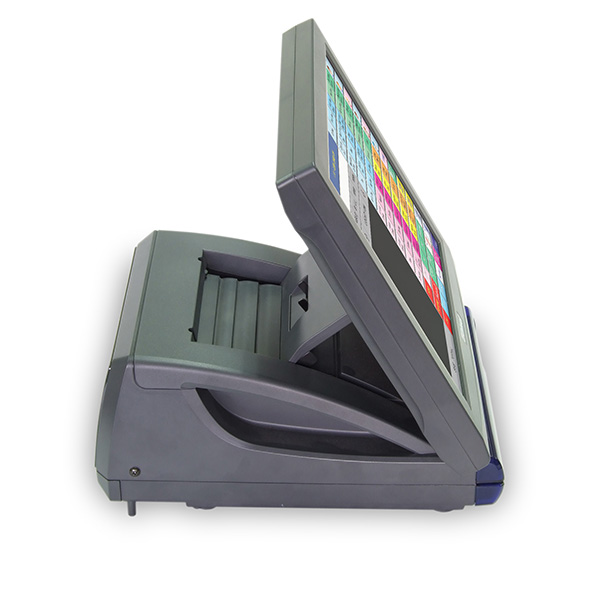 DX-915 (Discontinued) Features
15" color TFT touch screen display
Round or normal edge button selectable
Large or normal font selectable
Built-in stock control with re-ordering level through terminals in IRC. (2 kinds of stock control methods are available: PLU stock control and Grouped stock control.)
Table Plan for table/room management (can be linked to Customer Invoice)
Customer Invoice for issuing periodical invoice with customer's information printed
Uninet(Ethernet) with 10Mbps access for rapid report/data polling, program update and data transfer between PC, kitchen printers and other ePOS terminals in a network.
TCP/IP protocol and FTP functions
Time and Attendance Labor Cost
255 Mix and Match Categories
PS/2 keyboard attachable
Screen Saver
---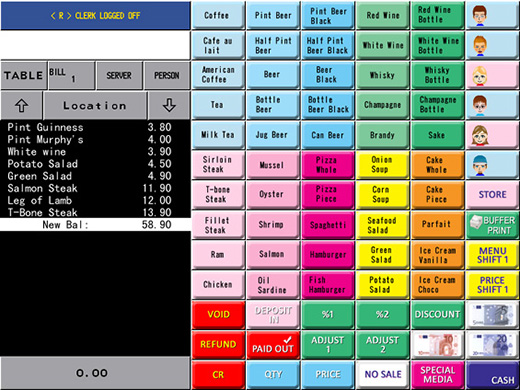 DX-915 software type-03 screen image
(*Optional memory required for graphical buttons)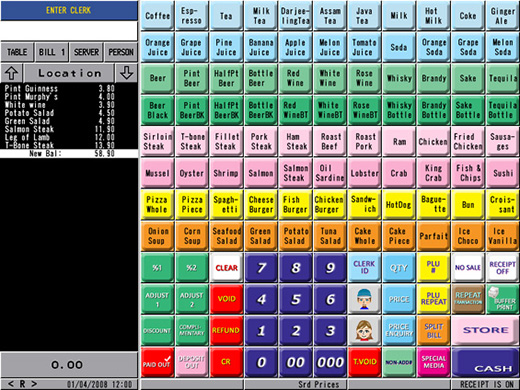 DX-915 software type-10 screen image
(*Optional memory required for graphical buttons)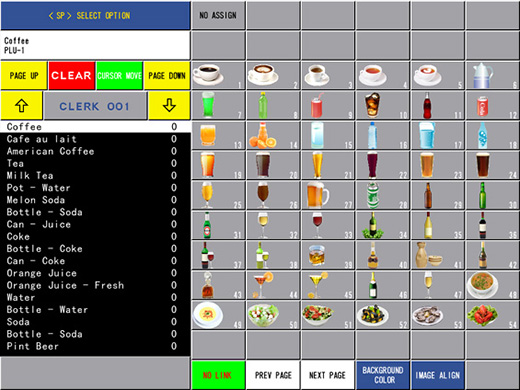 Built-in graphical buttons are customizable by BMP file.
(*Optional memory required for graphical buttons)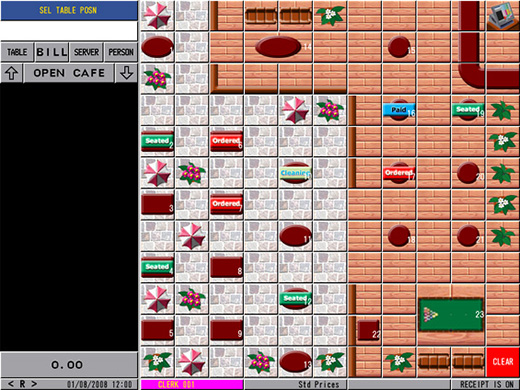 Graphical Table Plan: Different layout is available for up to 8 locations.
(*Optional memory required for graphical buttons)

DX-915 software type-03 screen image (Standard)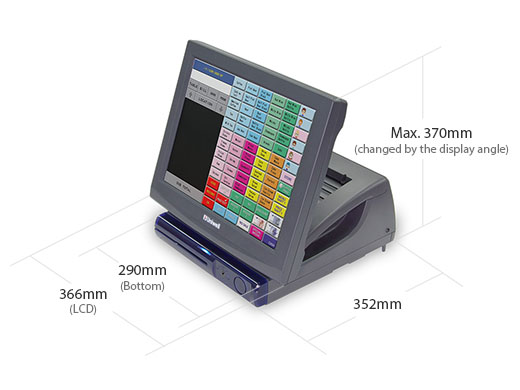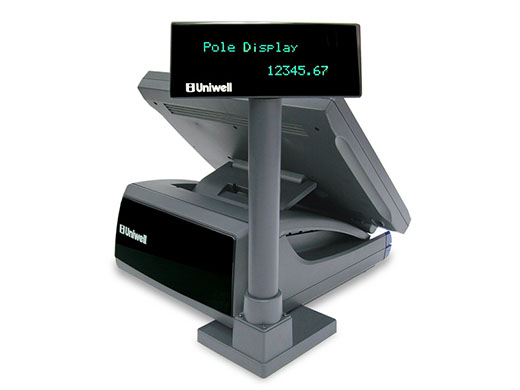 Interfaces
Port
Cable
For
UNINET
ETHERNET
High Speed IRC
IRC kitchen printer server
Local receipt server
FTP comm. with PC (Tensai2000, PLM 2000)
IRC report, flash ROM update, program maintenance
UDP data streaming with PC
Journal data / EJF data monitoring and analysis
A
RS485
IRC : max. 32 terminals
Receipt/Kitchen printer (max. 8)
Slip printer (max. 8)
B
RS232C
PLM 2000, Tensai2000 (PC batch comm, PC-IRC comm, modem, hotel PMS, loyalty, etc.)
or one of the devices as ch-C port
C
RS232C
One of:
- Local receipt printer
- Local slip printer (PC printer)
- Scanner
- Scale
- Journal data transfer
- Remote operation device
- Cashless devices
D
RS232C
Same as ch-C port
E (Option)
RS232C
Same as ch-C port
F (Option)
RS232C
Same as ch-C port
Drawer 1 & 2
RJ11
1st & 2nd Drawers
Keyboard
PS/2
PC Keyboard
Options
Card Reader
iButton for quick clerk sign on
Pole Display
Optional memory board
Optional interfaces board
Back Office Modules