UniOrder - Web/Mobile ordering solution
Uniorder is Web-ordering system can be interfaced with Uniwell POS systems.
This system remove time taken to order pay and stamp, reduce queue length and wait times,increase order accurancy over phone orders, average order size, bulk orders and catering,customer satisfaction and loyalty, and also eliminates no-show risk!

Key features
Modules
pickup/take away : customers simply order and collect.
Dine-in: Customers can place their own order from tha table.
Delivery: Customers order for home or office delivery.
Catering:Corporate catering, bulk orders and advance sales for pickup or delivery.
Desktop and Mobile ordering
Web
iPhone app
Android app
Online and Offline payments
Credit card payments
paypal
Pay on Pickup/Delivery

UniOrder (mypre order) (click here if you need further information)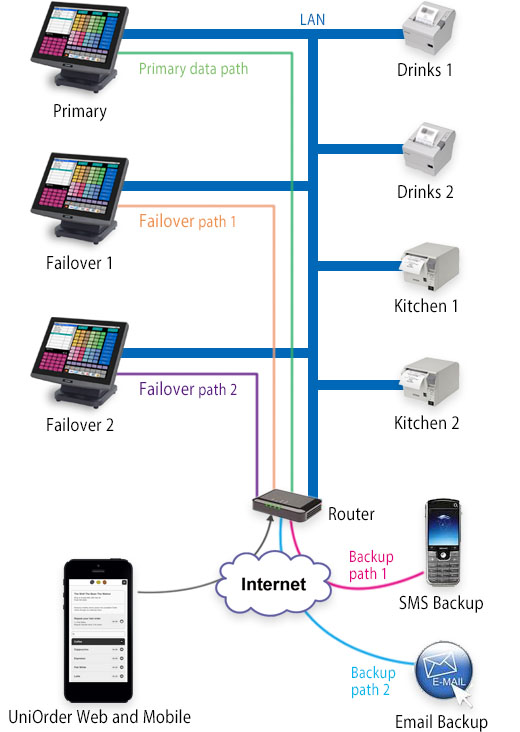 Operation

1. Order is placed in Uniorder.

2. Order is sent to customer internet address.

3. Customer router forwards the order to the primary register.

4. The primary register sends the order to the designated printers.

5. The order is automatically finalized against a pre-determined media.

6. In the event of the primary register being unavailable to accept the order, the order will be routed to assigned failover registers after a time-out period.

7. If none of the registers can be reached, an sms/or email can be sent to designated recipients