Zuppler - Web/Mobile ordering solution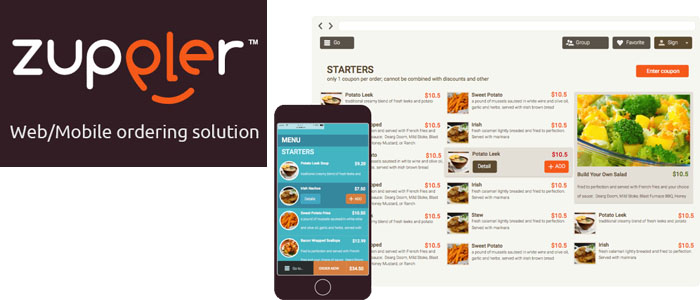 Zuppler is more than just an online ordering platform, it's a restaurant's complete brand solution specializing in online, mobile, and group ordering; menu and POS integration; Web and APP design; and marketing.
Zuppler brings online ordering straight to your customer's fingertips while keeping the restaurant's brand in the eyes of their audience. With their technology and marketing, Zuppler helps:
Increase online orders and revenue
Increases customer ordering frequency
Generates customer loyalty
Attracts new customers
Improves the overall online ordering experience.
Zuppler (click here if you need further information)