NA-700 Network Adaptor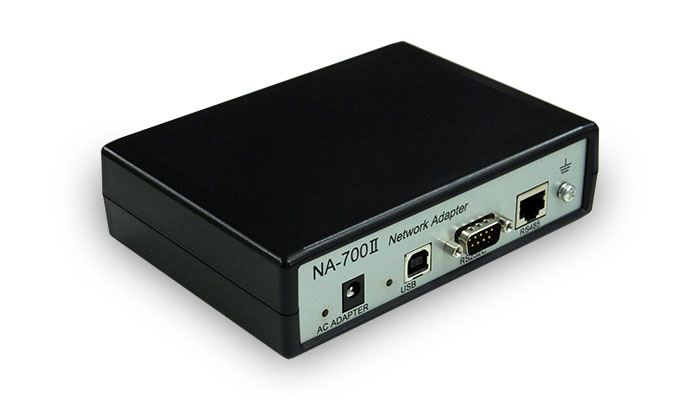 New Network Adapter NA-700 provides either conventional NA-710 or NA-720 mode by selecting a dip switch. In addition to the RS232C/RS485 connectors, USB port is newly added.
• NA-710 mode:
connects 3rd party Terminal Printer (RS232C) to Uniwell IRC/KP network (RS485).

• NA-720 mode: Either Protocol or Level Converter Mode
Protocol Converter Mode connects PC (RS232C/USB) to Uniwell IRC network (RS485).
Level Converter Mode extends the length of RS232C (max. 15 m) or USB (max. 5 m) line to max. 1200 m.