NX-5400 series
NX-5400 02 type, High performance at low cost! Scanning?! So many PLUs?! Communication?! - All Possible!!!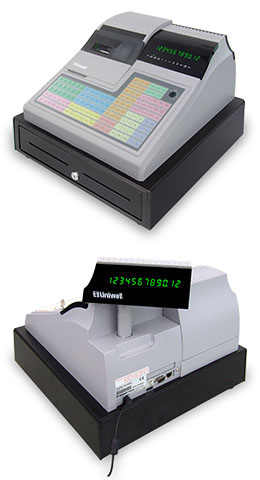 NX-5400 is a low cost machine made for general retail stores and various hospitality industries such as Food Court, Small Restaurant, Take Out Shop including Fast Food, etc.

You will find extraordinary features for this kind of model range, such as Scanning function, PC communication, Inter Register Communication (IRC), Large PLU files, Clerk Interrupt* or Item Track*/Amount Track, 98 group-A's, 25 group-B's + 10 main group-A's and ESF memory*. These are not option, but all STANDARD!

Supported by convenient programming tool "PLM 2000", you can start to use NX-5400 on the day of delivery!

Printer
2 sheet dot matrix printer, 3 lines/sec
Receipt/Journal: 24 columns/line
Validation: 55 columns/line
Paper roll: 44.5 ± 0.5 mm x Φ83 mm
Keyboard
Stroke key: 58 key positions / Flat key: 128 key positions
Front Display / Rear Display (7segment LED)
12 digits numeric x 1 line
Dimensions
405 (W) x 423 (D) x 277 (H) mm with drawer
IRC (Inter Register Communication)
8 ECRs
4 kitchen printers
4 slip printers
PC communications with Tensai2000 via NA-700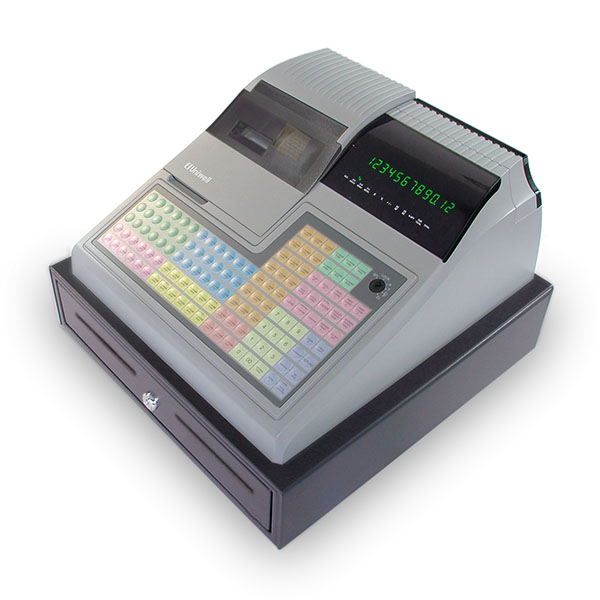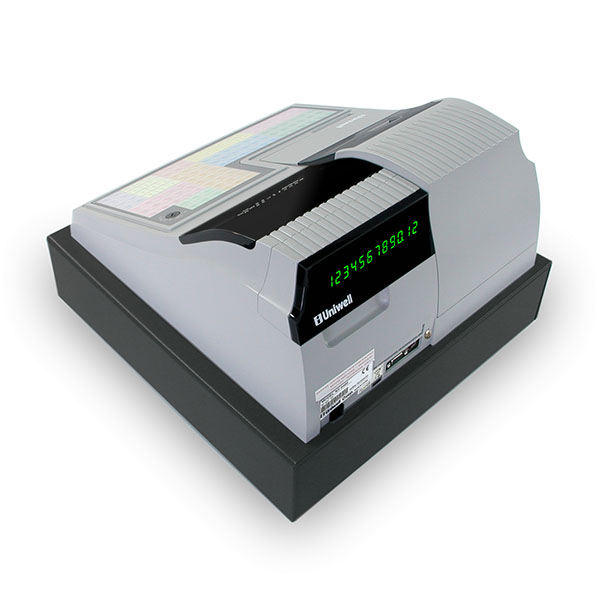 NX-5400-02 (Discontinued) Features
Scanning system with 14 digits random PLU code having 18 digits PLU descriptor
Standard 1570 PLUs Max. 21666 PLUs
User friendly PLU programming in SP & R positions
64 group-As, 25 group-Bs and 10 main group-As
Clerk interrupt with 26 clerks or Simple track system
Simple Track System 30 Item Tracks or 30 Amount tracks
Transaction Void
Simple Condiment PLU
Euro Currency System
Tray Subtotal Tendering
ESF memory
Ticketing Function
5 Media Keys + 4 Preset Tender Keys
4 Arrangement Keys (50 key steps)
---
Interfaces
| Port | Cable | For |
| --- | --- | --- |
| A | RS485 | Inter Register Communication, Kitchen printer, Slip printer |
| B | RS232C | One of: PC communication, Scanner, RAM data transfer, Journal data transfer, |
Options